MassChallenge Switzerland awards an equity-free cash prize to Spirecut as part of its Top 2021 Startups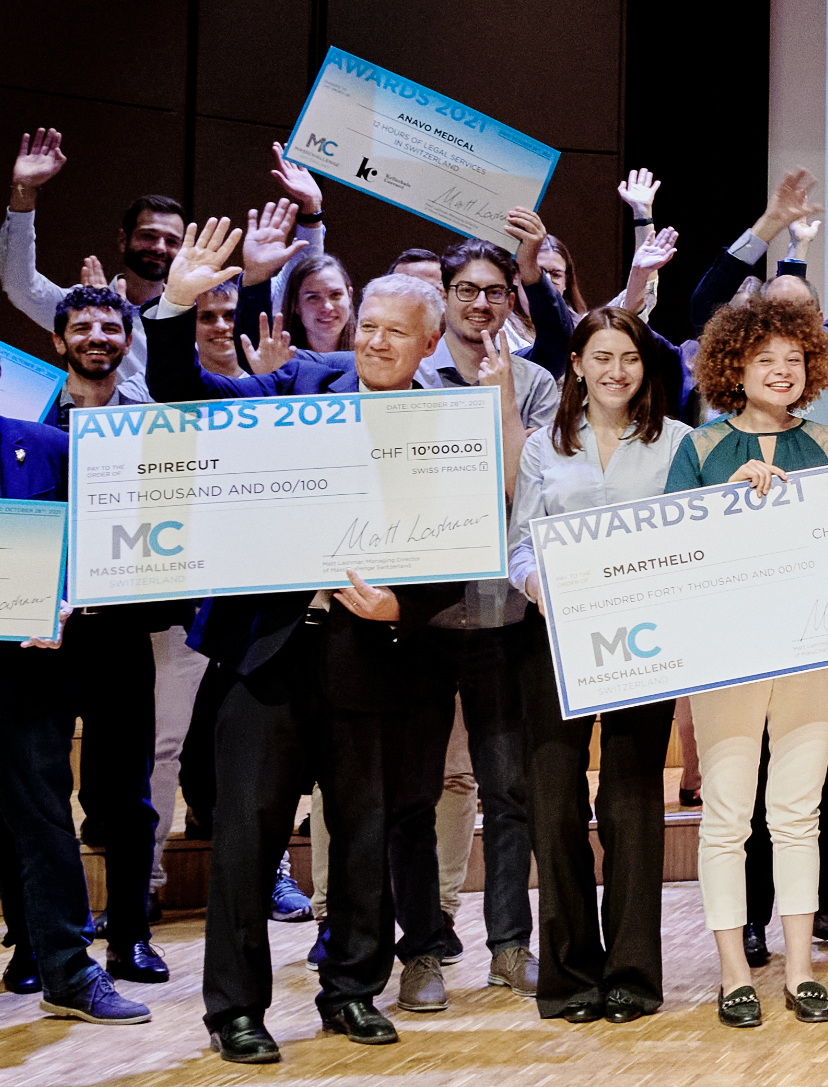 MassChallenge Switzerland, part of MassChallenge's global network for innovators and zero-equity startup accelerators, awarded CHF 500,000 in equity-free cash prizes and in-kind awards to the top 12 startups and an additional six runner-up Swiss startups of its 2021 early-stage accelerator program.
Held on October 28, 2021, at Casino Montbenon in Lausanne, the MassChallenge Switzerland Awards Ceremony brought together more than 400 viewers from all corners of the world for a hybrid in-person/digital live event. In addition to the CHF 400,000 provided by
MassChallenge Switzerland, its partners also awarded in-kind prizes worth more than CHF 100,000 to startups in the 2021 cohort: Reuteler & Cie will provide 12 hours of IP services to Spirecut, Epios, SmartHelio, B'ZEOS, MiniMarrow and TissueLabs; and Kellerhals Carrard will provide 12 hours of legal services to Spirecut, Epios, Anavo Medical, Naturloop, XRNanotech and Plastogaz.