Spirecut pitched on September 5th at Switzerland Innovation Park Biel/Bienne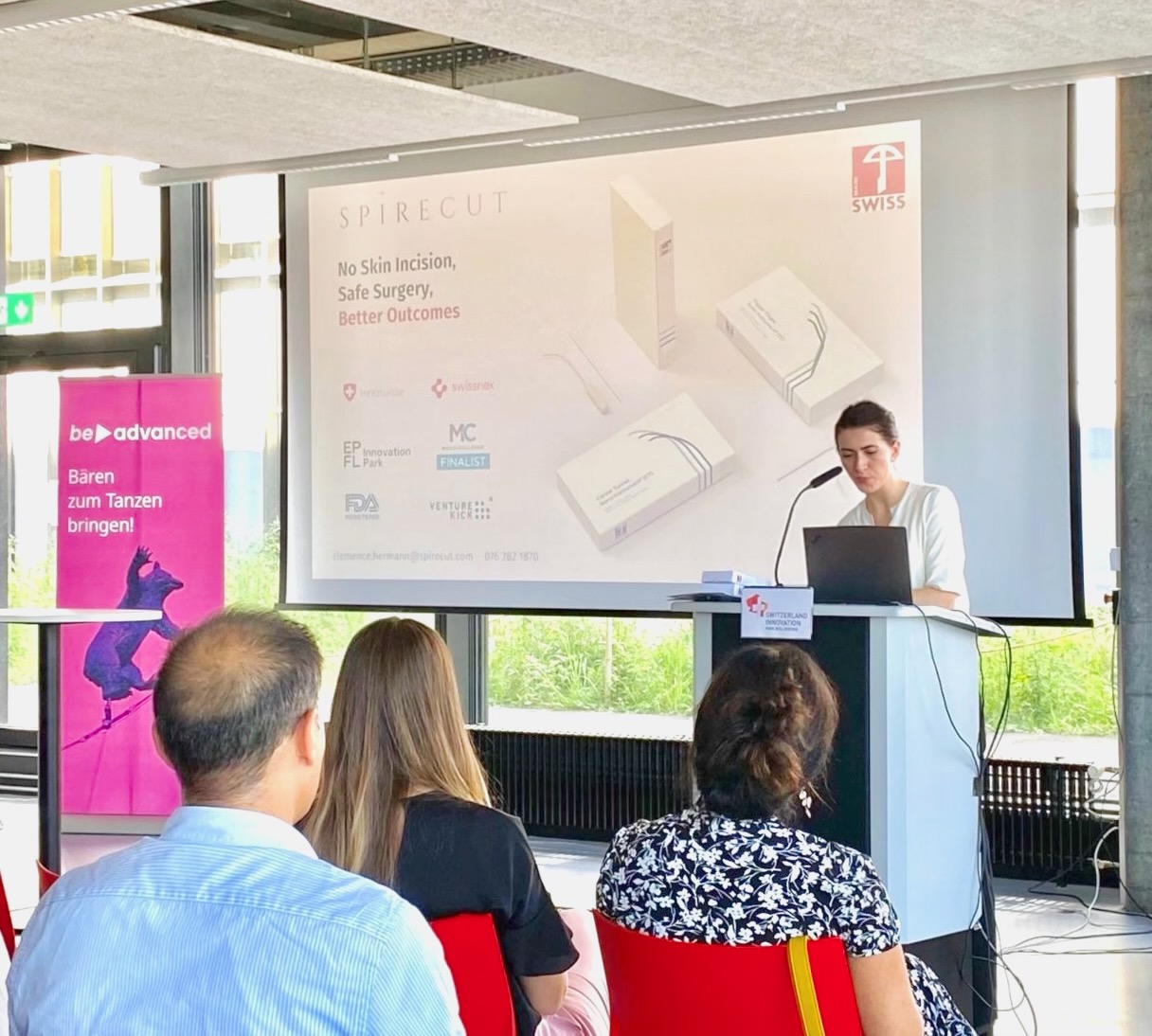 On September 5th Spirecut presented at the Switzerland Innovation Park Biel/Bienne for MedTech Event 2022.
MedTech Innovation Event 2022 is a matchmaking event for startups, small and medium-sized enterprises (SMEs), service providers, investors, and academic and global players from the MedTech sector. The event consists of pitches by MedTech startups/industrial innovators and solution providers.
Switzerland Innovation Park Biel/Bienne is a private, non-profit Swiss organisation that supports industrially-oriented and primary applied research and development. As part of the national and international network of the Switzerland Innovation Foundation, it aims to generate research investments from abroad, foster innovative achievements and startups within Switzerland, and accelerate the process of turning research results into market-ready products.
Spirecut truly benefited from the event, and we look forward to networking again!