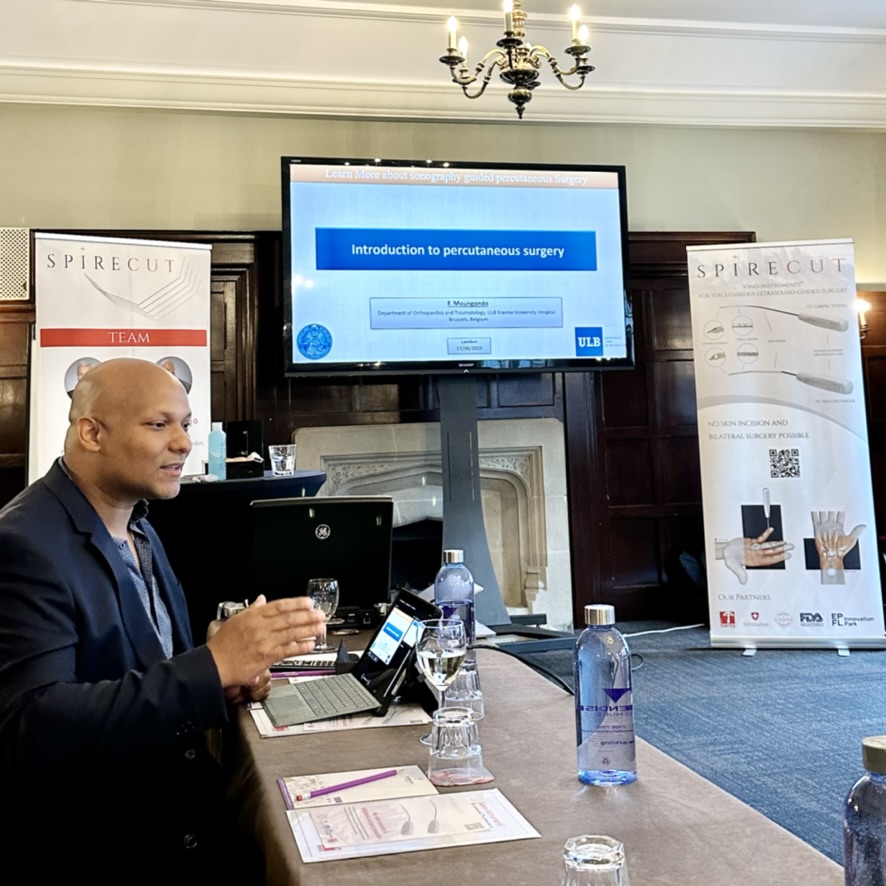 It was a pleasure for Spirecut to be in London last week. We held a focused seminar on "incisionless ultrasound-guided surgery for carpal tunnel syndrome & trigger finger" at 44 Hallam Street, London. 
Thank you to the attending radiologists, hand surgeons—both plastic and orthopaedic. The insights shared, and the subsequent discussions underlined the rapid advancements in surgical technology and their implications in clinical settings.
Special thanks to Sovereign Medical Limited for the warm welcome and support. David King Kelly Williams Katie Sonnex
Thank you also to Charlotte Chenu from Swissnex in the UK for her helpful support. Spirecut's team will be back in October to lead a training for surgeons and radiologists.