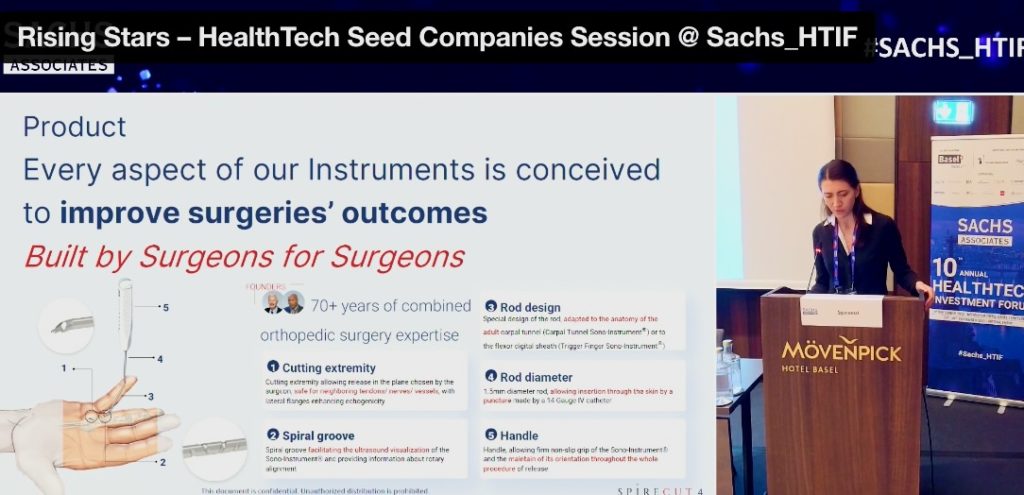 On September 19th, Spirecut attended the 10th Annual HealthTech Investment Forum (#Sachs_HTIF) in Basel's Mövenpick Hotel.
In the Rising Stars segment, we showcased our Sono-Instrument®. Thank you to Sachs Associates and key sponsors like Kanton Basel-Stadt for the opportunity.
Forum Overview
Hosted as part of the Sachs Autumn Life Sciences Week, the forum presented diverse panels and keynotes, from Precision Medicine innovations to MedTech investment trends. A standout element was the global company showcase with 20+ HealthTech presentations.
This forum edition blended traditional face-to-face meetings on September 19th with virtual interactions from the 27th to the 29th. 
Future Prospects
The takeaways from #Sachs_HTIF are significant. Spirecut remains at the forefront of HealthTech innovation, with an optimistic outlook for more synergies and expansions. For a comprehensive dive into the event and its modules, visit the official website.