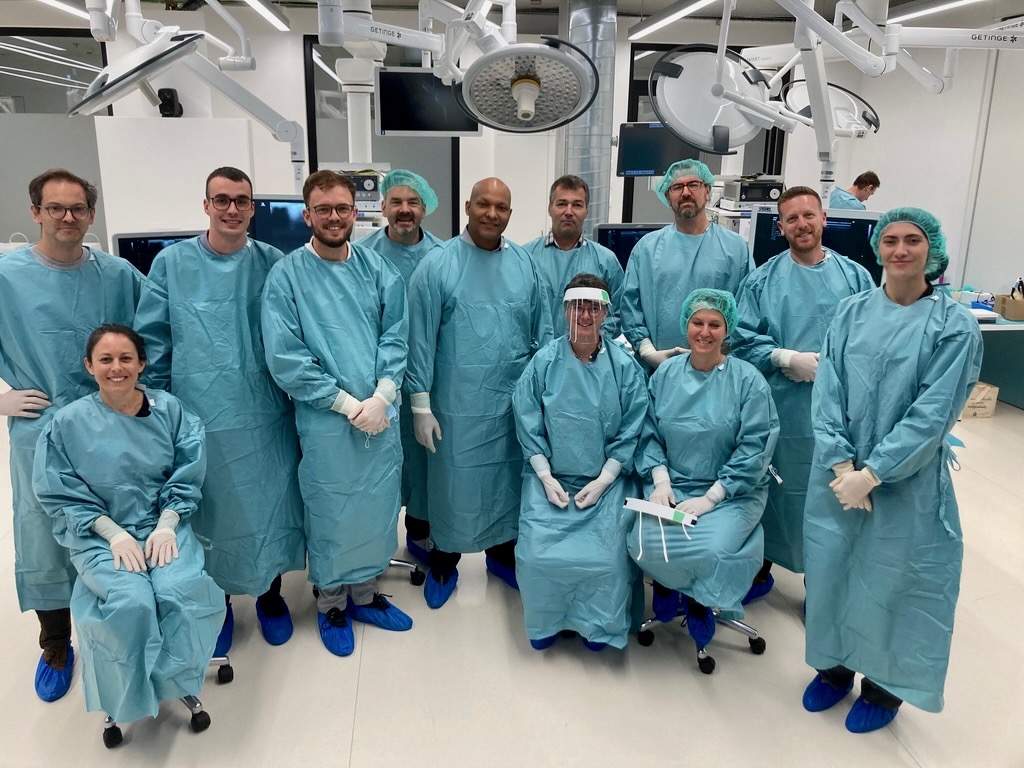 On Friday, June 23rd, 2023 Spirecut hosted an enlightening training session at Sitem-Insel AG, located in Bern, Switzerland. The session primarily focused on the ultrasound-guided percutaneous surgical treatments of two prevalent hand conditions: trigger fingers and carpal tunnel syndrome.
We extend our heartfelt gratitude to all the surgeons who attended the session. Their active participation and curiosity significantly contributed to the session's success. We would also like to express our special thanks to Julie Risse, PhD, MBA, Vincent Beysang, and Gosia Greuter (Kula) for their invaluable assistance in handling the logistics of the event.
At Spirecut, our dedication to providing more training opportunities remains unswerving. Our target audience includes not only hand surgeons but also rheumatologists and radiologists. We firmly believe in the power of constant learning and innovation, especially in the field of ultrasound guidance.
In the future, we plan to continue advancing the domain of medical technology and improving patient outcomes. With our team's commitment, including key members Frédéric Schuind, Edmond Sula, Damien Vallélian, and David Perron, we are optimistic about achieving our goals.