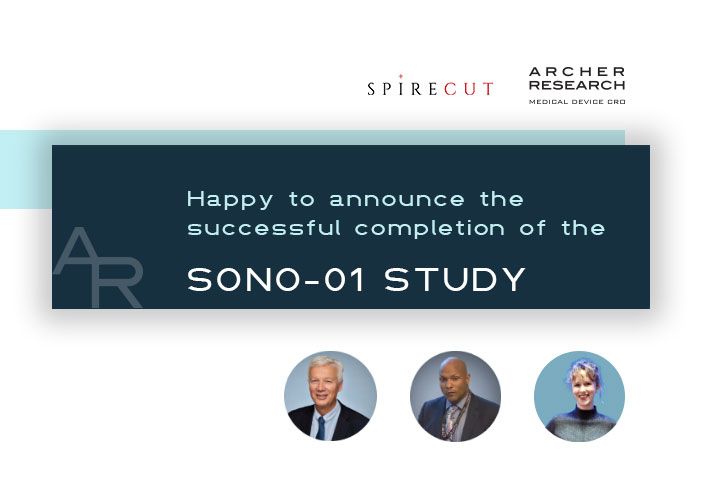 We are delighted to announce the successful completion and positive results of a recent clinical study conducted in collaboration with Archer Research from September to November 2022. The study's focus was to evaluate the efficacy and safety of Spirecut's single-use Sono-Instruments (SI).
The study involved 30 adult participants, equally divided between the two conditions under investigation. One of the critical aspects of this research was the assessment of safety, gauged by the number of severe peri- and post-operative adverse events.
We are pleased to report that no adverse events were recorded during the index procedure for both groups, a testament to the safety of our Sono-Instruments.
We recognize that these results are a significant milestone for Spirecut, demonstrating our commitment to patient safety and the effectiveness of our innovative solutions.
For more detailed information about this study or any other inquiries, feel free to contact us directly. Stay tuned for future updates as we continue to innovate and strive for excellence in the field of medical technology.